Cecil Williams in the 1950s – and today. I am taking the liberty of posting Mr Williams again so people can see him now. From my original post: I thought about this searing, beautiful picture today in light of recent events in the United States. I, like many others, shared it a few years ago on my blog, but it was only today that I finally found the name of the man in the photograph! His name is Cecil Williams and,
he happens to be a photographer himself. The photo was probably taken by Mr Williams mentor, John Goodwin, who joined him for a talk at Richland Library in Columbia, South Carolina in September 2013 about their experiences as black photographers in South Carolina during Jim Crow and the Civil Rights era.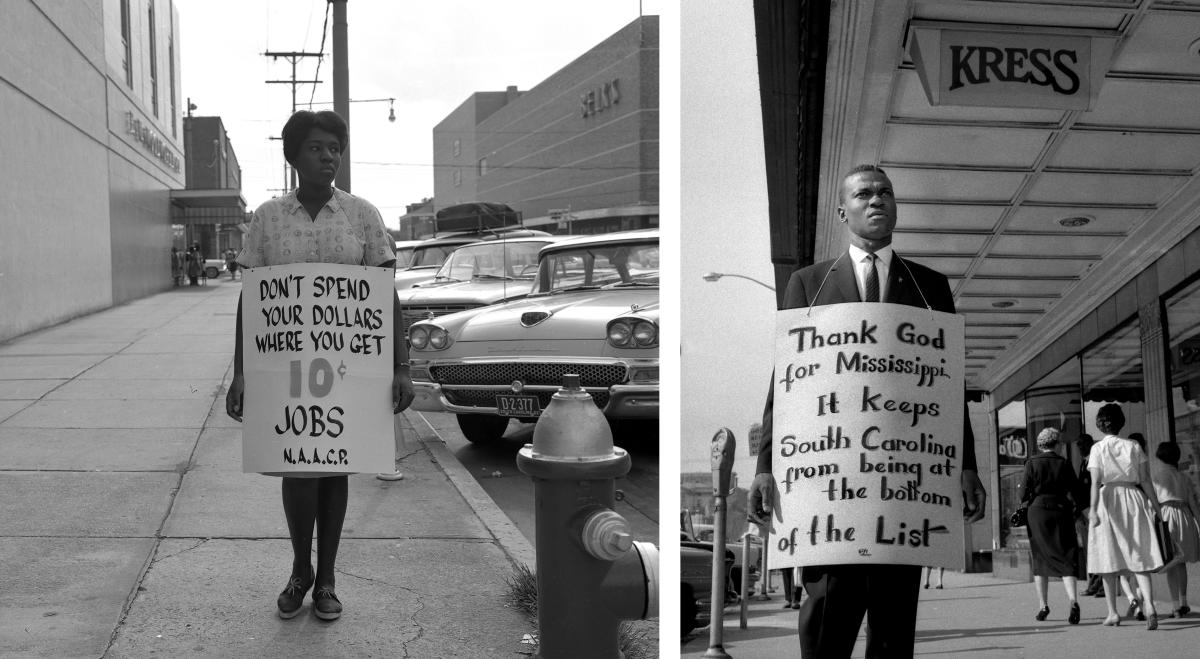 Mr Williams, an Orangeburg, South Carolina native was a correspondent for Jet Magazine when he was only 15 and made national news after shooting some crucial pictures after the 1968 Orangeburg Massacre. This picture of Mr Williams currently hangs over the water fountain on the Garden Level of the Richland Library in Columbia, South Carolina.