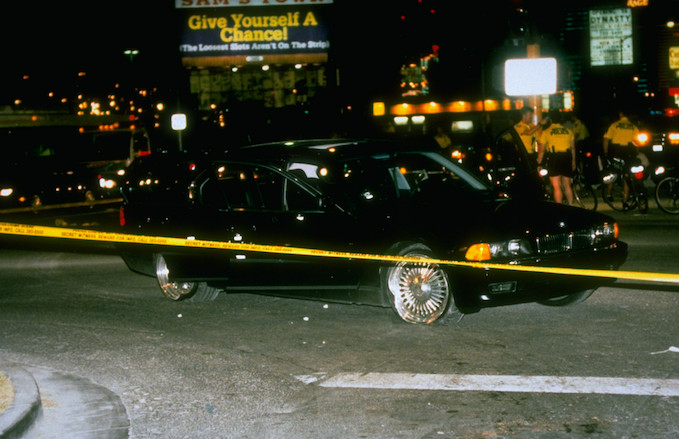 Are you looking to get your hands on a morbid piece of music memorabilia? Keep reading.
A Nevada dealership is selling what it claims to be the vehicle in which 2Pac was fatally shot. And it can be yours for a cool $1.75 million.
"This is the actual car that Tupac Shakur was shot while riding in after a Fight at the MGM in Las Vegas," Celebrity Cars Las Vegas wrote in the listing. "It was driven by Suge Knight and originally leased by Death Row Records. This is the first time this car has ever been up for sale or on display since his death in 1996."
The BMW 750iL was listed for $1.5 million several years ago, but, as the dealership suggests, it was never sold. Celebrity Cars state the car has been completely renovated "to the condition it was in before" Pac was killed—with exception to a small dent that the company believes was made by a bullet on the night of Pac's assassination. In addition to the renovations, the dealership has also installed the original tires that were on the BMW at the time of the murder.