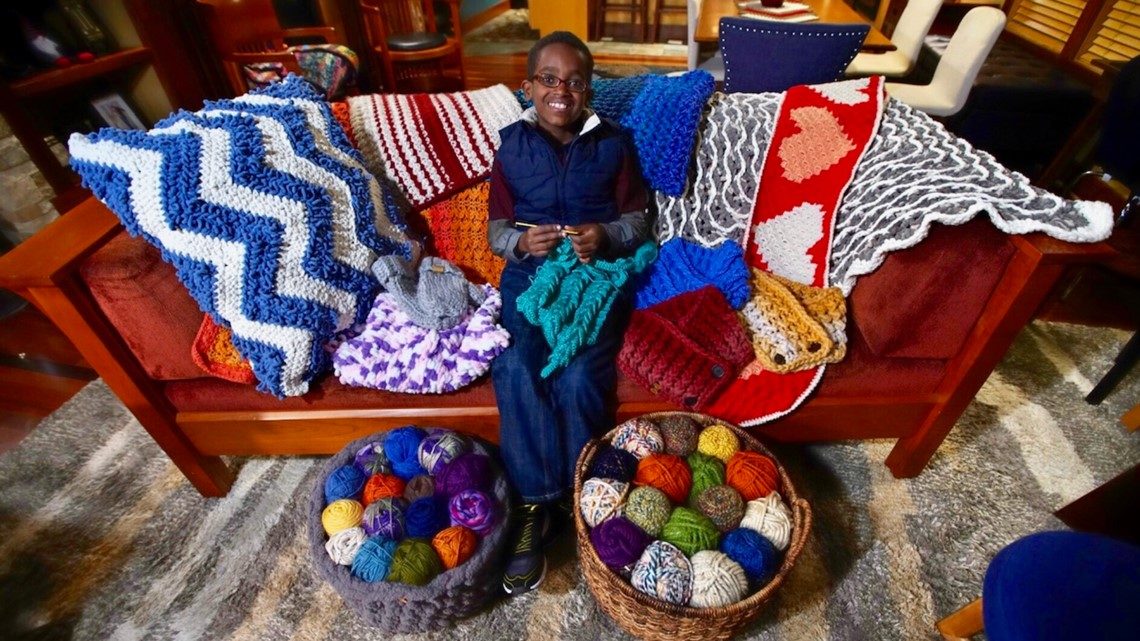 Jonah is a self-taught crochet prodigy. His very first project was started as a 5-year-old using donated materials, and after making a simple dishcloth by watching a YouTube tutorial, he was hooked—and he hasn't stopped since.
"I'm a very busy thinker, and I'm always thinking of ways to do things differently. Crocheting, to me, is quiet time because it relaxes my mind. And everybody should have something to relax their mind,"
Now it's pretty much anything, including, pumpkins, Afghans, fingerless gloves, ear warmers, hats, ponchos, doilies, and yes, even llamas; and although he doesn't usually sell his finished items or try to defray the cost of materials, his fans send him supplies from all over the world.
Since February, he's partnered with Atlanta-based designer Daniel Sheehan, who is mentoring him about designing his own fashion line. Sheehan, who features pics and videos with the boy on Instagram had seen Jonah on social media, and like so many others, he was instantly touched.